Steven D. Parke, father, brother, uncle, grandfather, and friend went to his heavenly Father, September 6, 2020.
Steve was born in Everett, WA June 25, 1957. He moved, with his mother, sister and brother, to his mother's hometown of Butte, at a young age. He attended Monroe Elementary, West Jr. High and Butte High School, graduating in 1975.
Steve started working at the Country Kitchen Restaurant and playing music with a band while still in high school. His passion for operating restaurants and playing music eventually took him to Spokane, WA where he owned and managed his own restaurant business and, following his passionate musical talent, eventually began writing and producing his own Christian worship and contemporary CD's and record albums. He studied Kenpo martial arts, attaining his black belt. He was a talented photographer and computer software tech for several years. He lived a short time in Saskatoon, Canada before moving back to his hometown of Butte, where he continued his music and computer work. He eventually moved in with his mother, to care for her, before passing in 2018. Steve was closely involved with his church, where he directed, played numerous instruments and sang with the music team on a regular basis.
Steve was a calm kindred soul, rarely passed up the opportunity to help others. He was especially gracious, caring and loving to his numerous nieces and nephews, always there for them with a smile on his face. His debilitating health conditions would eventually catch up with him, compromising his quality of life. He was a fighter right up to the end, rarely complaining or showing his pain or frustration.
He was preceded in death by his beloved mother, June "Park" McMeekin, sisters, Mona and Cindy, birth father, James Stauffer, adoptive father, Robert Parke, step-father, John McMeekin, Sr., numerous aunts, uncles and step relatives.
Steve is survived by his son, Ryan, 2 grandchildren/Spokane, brother – Rick (Kim)/Dillon, nephews – Jason (Caitlin)/ Boulder, Cory (Alyssa)/Butte, Sam (Kelsey)/Missoula, nieces – Shay/Missoula and Jolene (Chad) Snyder/Butte, uncle – Randy Park/Los Angeles, CA, aunt – Alice Totten(Vern)/Deer Park, WA, along with several cousins and step relatives.
A service to celebrate Steve's life will be held Friday, September 18, 5 pm at Church in the Valley, 1958 Sampson St. in Butte. Please bring along a story, memory, or experience about Steve to share. Cremation has taken place, there will be no graveside services or reception at this time. In lieu of flowers, donations in Steve's name can be made to Joshua Tree Bible Church in Butte, Crohn's & Colitis Foundation, or a charity of donor's choice.
A service will be held Friday, September 18th, at 5 P.M., at Church in the Valley, located at 1958 Sampson St in Butte.
Please visit below to offer a condolence or share a memory of Steven. Axelson Funeral and Cremation Services has been privileged to care for Steven and his family.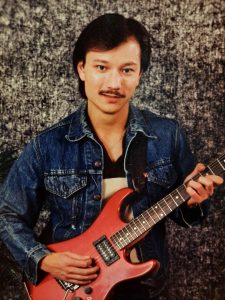 Service Schedule
Funeral Service
5:00 p.m.
Friday September 18, 2020
Church in the Valley
1958 Sampson St
Butte, Montana 59701
Service Schedule
Funeral Service
5:00 p.m.
Friday September 18, 2020
Church in the Valley
1958 Sampson St
Butte, Montana 59701