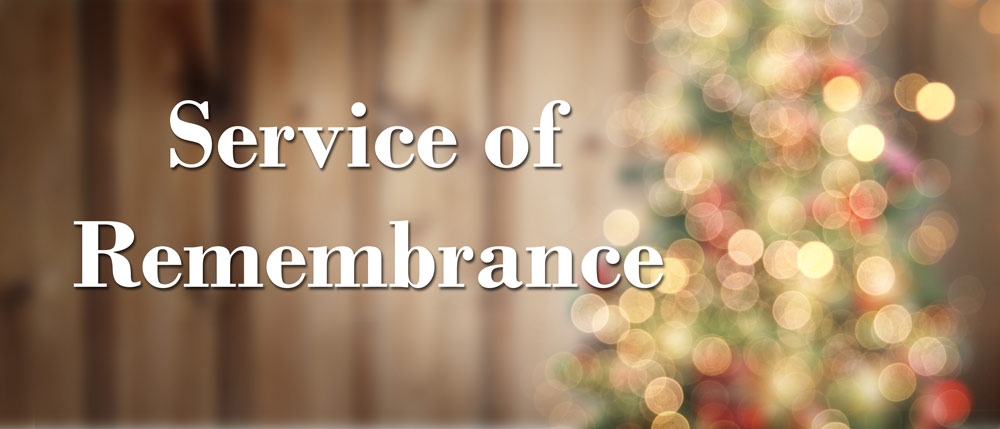 Service of Remembrance
5:30 P.M., Thursday, November 30, 2023
Butte Country Club, 3400 Elizabeth Warren Ave, Butte
Dear Family,
With the holiday season upon us, Axelson Funeral & Cremation Services, Enhabit Hospice, Highlands Hospice, Honeybee Hospice, and Senior Solutions Hospice want to extend our support to you and your family. It is understood that the holidays, spent without our loved ones, are especially difficult and traditions may never feel the same.
In honor of your family member, we invite you to our 3rd annual Service of Remembrance. This will be a time to honor and celebrate your family member or friend. JP Gallagher, Silver Bow County's Chief Executive, will lead us with a special message and there will be a performance by the nationally acclaimed Threshold Choir. The following day, the Tree of Remembrance, and ornaments hung on it, will be transferred to the Silver Bow Court House for display through Christmas.
Please invite your family and friends who may wish to honor a family member or special person in their life that has died in years past. This event is open to our entire community. No RSVP necessary. Bring an ornament to hang on the Tree of Remembrance in honor of your loved one. We will provide ornaments for you if you do not bring your own.
*Please choose an ornament you are comfortable parting with. While we will do our very best to ensure that the ornament is not damaged during transfer to the Court House or while on display this is not something that we can guarantee. The hospices, funeral home and city/county will not be held liable for missing or damaged ornaments.
There will be a special slideshow during the event. Email the name and a photo of your deceased family member or friend before November 23rd to have it included: serviceofremembrancemt@gmail.com
If you are unable to make it, you can watch the livestream on our Facebook page and website.
And, if you are able, please bring a new, unwrapped toy for Toys for Tots.
With our warmest wishes,